"One Man's Opinion" by Gordon Curvey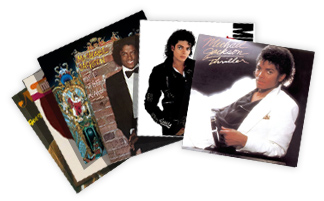 Today we said goodbye to Michael Jackson. One of the greatest entertainers of all time. The ceremony at the Staples Center in L.A was unreal and great.
Musical legends like Motown founder Berry Gordy, Smokey Robinson, Lionel Richie and Stevie Wonder sang and spoke. As did Jennifer Hudson, Mariah Carey and others.
The program ran very very smooth with only a few days to put every thing together. The crowd was orderly and respectful.
The Jackson Family was all together on the front row. Jermaine, Tito, Marlon and Randy all wore a glove like there brother MJ.
Michael's kids were there too of course. Great to see them really for the first time.
I tried not to cry but I just could not hold back. MJ's big brother Jermaine's sang had me crying as did Usher's song. Usher went over to MJ's casket while singing "Gone To Soon"
At the end everyone came on stage and sang "We Are Te World" And Marlon Jackson told some stories about himself and MJ and his brothers when they were young. Marlon said "Michael maybe people will leave you alone now"
Rev Sharpton who I have some problems with for not going after Sean Hannity and Fox News over there treatment of President Obama, did a great job and his statements where right on point.
It is strange that I read that the family has still not decided what to do with MJ body. The man needs to be put to rest folks.
Things are going to get real messy in the next few weeks with money issues, the children, MJ's ex-wife and more including how MJ died. Get ready MJ fans. It is going to be messy.
"Music Inner City Radio" LIVE 10pm starting Friday July 10th/10pm Pacific Time (US) Classic Soul, Entertianment News, Urban Sports, Videos, Interviews and giveaways. Just click the "Ustream" link at the top of the page.