"One Man's Opinion" by Gordon Curvey
As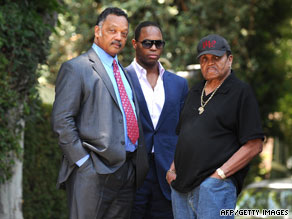 I reflect on the sudden passing of the "King Of Pop" Michael Jackson at the age of 50 I think of one thing readers…….his childhood growing up.
As a fan of the MJ and the The Jacksons I have saw story after story about how Mr. Joe Jackson, the father of MJ and the Jackson family including Janet and Rebbie. And how he used to beat little Michael.
MJ told Oprah in 1993 that he beat him. Oprah asked why did this happen and Jackson said his dad saw him as a "cash cow" or other words money in the bank.
Everyone knows that Michael was the most talented of the Jacksons and this was known by Joe Jackson when Michael was 5 years old in Gary, Indiana where the Jackson 5 won talented shows they entered as little kids.
What I read is that Joe Jackson was a very very demanding father who refused to let the J5 and Michael play with the other kids at the park because they were always in the studio working on music etc. This is wrong.
So in reality MJ did not have a childhood. He was a star at 10 years old when the Jackson 5 hit big with "The Love You Save" He could not go shoot hoop or play football of baseball with other kids. This would mess up ANY child growing. I think it messed up Michael Jackson.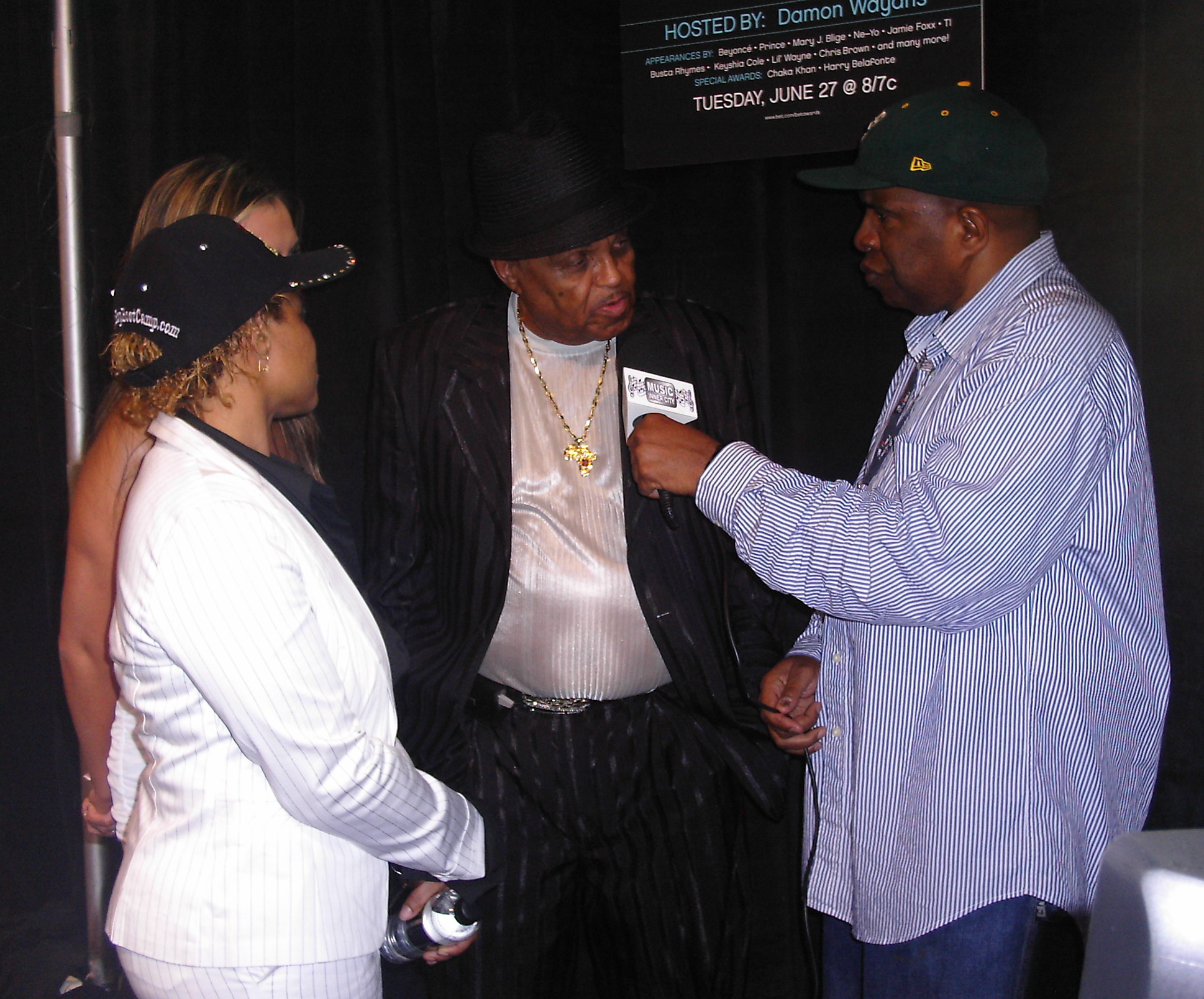 I do NOT agree with MJ sleeping with kids at Neverland. That was flat out WRONG!!! And truth be told he was a very very lucky man that he did not go to jail for a very long time. But I do agree with him when he has said time and time again that he did not have a childhood under the direction of Joe Jackson.
MJ felt pressure all his life to be the best entertainer in the world. Then when became just that, the pressure to be MJ kept mounting and mounting and it led to drugs etc. And now MJ is dead and I think it will come out the MJ died of a drug overdose.
The death of the "King Of Pop" is very very sad and depressing. I feel for his brothers and sisters and I really feel for Mrs. Jackson, the mother of MJ. As for Joe Jackson who I had a chance to meet (pic above)and interview a few years ago, I feel differently. I feel the pressure he put on little Michael Jackson led the 50 year old confused man who is now dead just a few weeks before his new tour. THIS IS A SAD SAD STORY!!!
Watch complete programs of "Music Inner City TV" right here!!! Just click the screen to the left and for many more programs click "Television Show" link above.
"Music Inner City TV" is the ONLY locally produced urban music/interview program in the Northwest (US) On the air for over 18 years. We are on Comcast On-Demand all over Western Washington state 24/7