ARTICLE FROM cnn.com (Full story click here)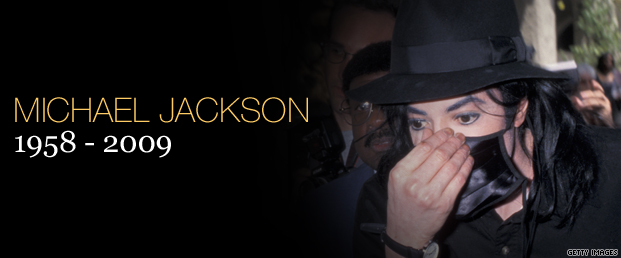 P.S. It has taken me a day or so to think about what to say about the death of Michael Jackson. I was working on producing my next edition of "Music Inner City TV" and I looked at the TV and saw the breaking news on CNN and I could not believe it.
There will NEVER EVER be a another performer like Jackson. I am watching TV and hearing about all the possible drug use. I even heard a song MJ made about a drug called Demerol. The song was called "Demerol" THIS IS SAD.
MC Hammer, Usher, Ginuwine, Justin Timberlake, Chris Brown, New Edition, N'Sync, Backstreet Boys, Diddy, Beyonce and others can thank two legendary performers. First James Brown and then Michael Jackson.
I was lucky enough to interview Mr. Joe Jackson, MJ's daddy. You will see and hear the interview I did a few years ago on a special "King Of Pop" on M.I.C-TV and here online at M.I.C News Magazine.
The article I have here with Elvis's daughter and ex-wife of MJ Lisa Marie is scary. Anyway more news on the tragic death of Michael Jackson soon right here on "Music Inner City News Magazine"
"Music Inner City TV" is the ONLY locally prodcued urban music/interview program in the Northwest. And the only one capable of doing a MJ tribute on TV in the NW.