ARTICLE FROM msnbc.msn.com (Full story click here)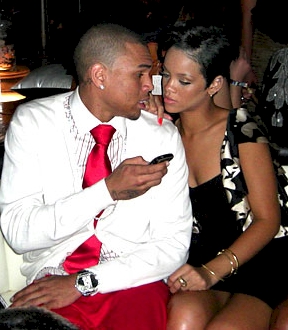 P.S Like I have said before here at MIC Online, it is time for Rihanna to move on with her career and focus on her music and maybe movies and modeling.
Sorry to say that for now on, the Chris Brown story will always be attached to her and Chris. Part of her bio. When ever something like the incident happened, it will always be brought up by folks in the media.
The same with Brown. I feel Brown's career has suffered big time with the incident with Rihanna. And Rihanna's career has suffered too.
Of course Brown is innocent until proven guilty but his career has suffered. That is for sure.
I am glad Rihanna's dad is supporting her. Most dads are no shows it seems in sports stars lifes and music stars too. Glad to see he is around in his daughters life.
I hope this situation can be put to bed soon as far as Brown and Rihanna having their court dates etc. So they both can move on from this negative story.
The whole thing is truly sad. They are both so young and talented. G.C
Please check out "Sports Inner City Online" at www.sportsinnercity.com One of the few urban sports sites on the Internet. Urban sports news and issues.
Also listen to "Music Inner City Radio" just click the link above or click the picture. New show every other day.
And watch ENTIRE programs of MIC-TV right here! Just clck "Television Show" link above.