ARTICLE FROM wikipedia.org (Full story click here)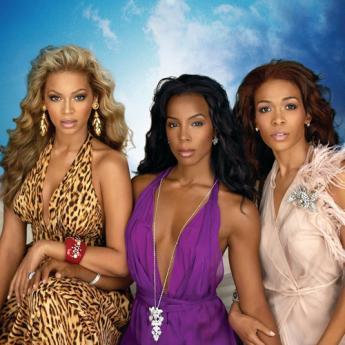 P.S I saw a interview with the legendary group, Labelle headed up by Pattie LaBelle the other day. They have got back together to tour and entertain us again.
The subject came up as to where are the female R&B groups. And Patti said good question, where are they.
SWV, Destiny's Child, Xscape, TLC, Brownstone, 702 etc. Where are they? What is the problem? I don't understand it myself. What is going on?
It is not that they did not sell. When you read the article I a have a link to, you will see that female R&B groups have sold millions and millions of Cd's albums.
Recently there was Diddy's group, Danity Kane whose albums sold very very well but because of in-fighting among the group members, the group for now has broke up.
It seems egos got in the way of Danity Kane. Is this the problem why female groups have gone away? The Pussycat Dolls are together but in reality they are a pop group but they are a female group.
Anyway it is real interesting why female r&b groups are a no show in the R&B field. I will be writing about male R&B groups soon. By the way, I have heard that Destiny's Child might get together again to record a new album next year. Gordon Curvey
Listen to "sports Inner City Radio" Urban sports, entertainment news, politics and "classic soul" music!! And log on to "Sports Inner City Online" at www.sportsinnercity.com Urban sports news and issues.