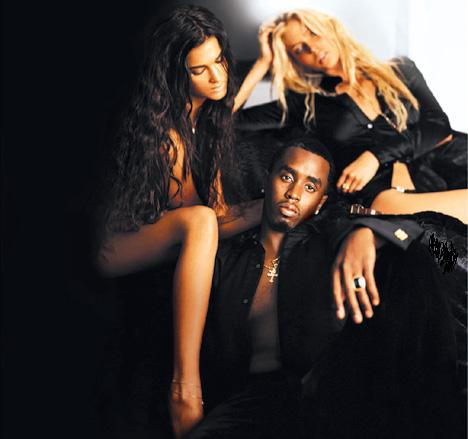 ARTICLE FROM nicloebitchie.com (Full story click here)
Well since I am in the music industry, I do have a few words on this topic. If you look at music videos you will see very few and I mean very few dark skinned females in videos. The question is why readers?
It is not just Diddy with light skinned African American ladies in the videos. It is Lil Wayne, Bow Wow, J Holiday, Ray J and many others. I know because I have seen thousands of videos in my 18 years in the music video business.
You do not see beautiful dark skinned ladies like India Arie in music videos. I just do not understand why this is happening.
Are they easier to film? What is it? Is it the performers want to be more accepted by the mainstream viewers of music videos in hip-hop and r&b and rap?
Diddy is dark skinned himself so if he has a problem with dark skinned females, the question is why?
Because there are PLENTY of beautiful and attractive dark skinned ladies who try out for music videos roles and it looks like do not get the job. This is wrong.
So Diddy and all the other entertainers who do not have dark skinned females in their music videos NEED TO BE CALLED OUT RIGHT NOW!!
So a big shout out to all the beautiful dark skinned reading this article, even if you are not trying out for a Diddy video!! Gordon Curvey
Please log on to "SPORTS INNER CITY ONLINE" at www.sportsinnercity.com Urban sports news and issues. One of only a few urban sports sites on the Internet!!
Also listen to "MUSIC INNER CITY RADIO" Enterainment news, urban sports news and "classic soul and hip-hop music" Just click link above or hit the picture and enjoy!