ARTICLE FROM TMZ.com (full story click here)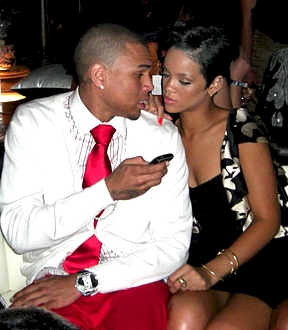 P.S. It is truly sad that this young couple is in the news for the wrong reasons. I was in Los Angeles for the Grammy Awards and Clive Davis Party as well as the NAACP luncheon.
The news spread like a wild fire about young Mr. Brown and his beautiful lady Rihanna. I just can't believe that Brown could have attacked such a attractive female.
One thing for sure, I have ZERO respect for ANY man who hits a lady. No respect at all.
If Brown did this, he is a low life punk and should be locked up for a long time. I truly beleive this.
We will be back with more news on this terrible situation so come back right here to Music Inner City Online and don"t forget to log on to Sports Inner City Online at www.sportsinnercity.com Gordon Curvey