BARACK OBAMA IS NOW THE 44TH PRESIDENT OF THE U.S (full story click here)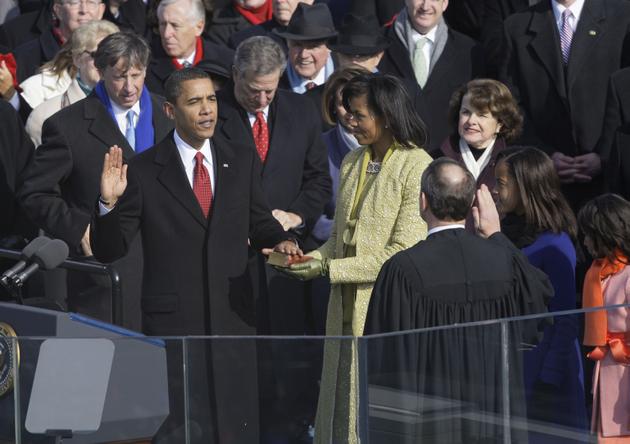 PS. I never thought I would see this day as a African American in America, to see a African American as the 44th President of the United States.
I started to cry as I watched President Obama sworn in as our President. I just could not help myself readers. Seeing The First Lady, Michelle Obama and their two beautiful little girls was very emotional to me and millions of others.
President Obama has a very very tough job as our President, but he has a lot of good people around him with experience to help along the way.
President Obama inspires young people to be in politics or a nurse or a doctor or lawyer or a point guard in the NBA. Young people and older people can say with Barack Obama as our President……..yes I can!!! Gordon Curvey