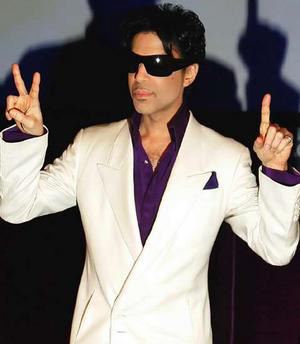 HIS PLANS FOR THIS YEAR (Full story click here)
P.S Prince does not have to have a "monster" hit to satisfy his millions of fans all over the world. He just puts out good music with all his albums.
You have to respect Prince. His has been around since 1979. There are a lot of people and bands who have come and gone. But Prince is still here.
If you want to have a good time, then you have to attend a Prince concert.
I will be looking forward to the three projects by Prince. And you should too. Gordon Curvey
Listen to MUSIC INNER CITY RADIO!! 24/7 on-demand. "Classic Soul" music and entertainment/sports and politics.
Just click the link above. Also advertise with M.I.C-TV on Comcast On-Demand 24/7 all over Western Washington state! And your ad will run here on M.I.C Online too! Video/audio commercials/links and banners. Call us at 206-851-2423 or 206-414-6118 or e-mail gcurvey@yahoo.com
Music Inner City TV. The ONLY locally produced urban/pop/interview TV show in the Northwest (US). On the air for 18 years!! Now spreading our wings online!!