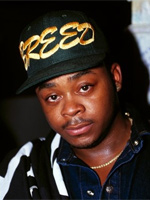 Former guest on Music Inner City TV, MC Breed has died at the age of 37.
A Washtenaw County medical examiner's spokesman says Eric Breed was pronounced dead at a freind's house in Ypsilanti, about 30 miles southwest of Detroit.
Toxicology reports are pending, but officials say no foul play is suspected.
Some has said Breed had suffered from kidney failure, and may have been waiting on a transplant.
Breed recorded some 13 albums and recorded with artists such as 2Pac and others. Breed was a guest on MIC-TV a few years ago here in Seattle at Rainier Community Center. Rest in peace MC Breed. G.C