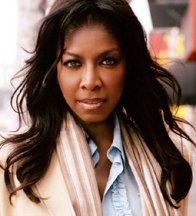 Grammy Award winning singer Natalie Cole concert at the Spotlight 29 in Los Angeles has been moved up one week earlier than previously announced.
The concert will now be staged on Saturday, January 10, 2009.
Cole is back on the road in support of her new cd "Still Unforgettable", Don't know when or if Ms Cole is coming to the Seattle area. As many of you know Natalie has been dealing with a serious bout of hepititas C.
Cole is a eight time Grammy Award winner. With hits such as "This Will Be (Everlasting Love)," "Inseparable," "Our Love," "I've Got Love On My Mind," "Pink Cadaillac," and "Miss You Like Crazy." We will let you know when Natalie hits Seattle for a concert right here on SIC Online. G.C