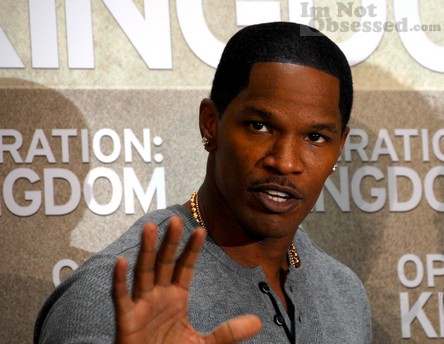 Former guest on Music Inner City, Oscar winner Jamie Foxx's new movie "The Soloist" has been pushed back until April 24th according to Variety.
Paramout and Dreamworks have agreed to push the release date back from now until April based on a story by Steve Lopez.
Foxx plays Nathaniel Ayers, a homeless Juliard trained musical prodigy, who is also schizophrenic. His dream is to play the Disney Concert Hall in downtown Los Angeles.
In the April 24 slot, "The Soloist" will open one week before the official start of the summer box office, which is primetime for movie going. G.C